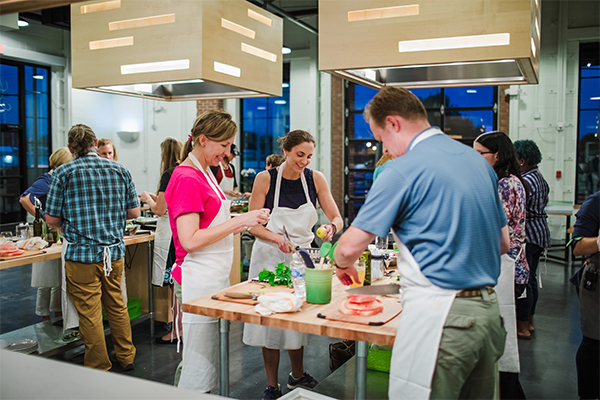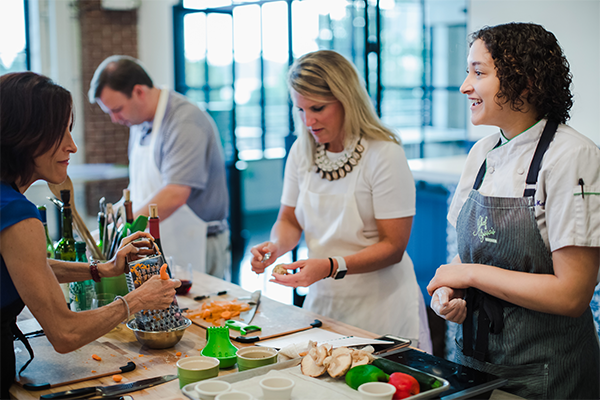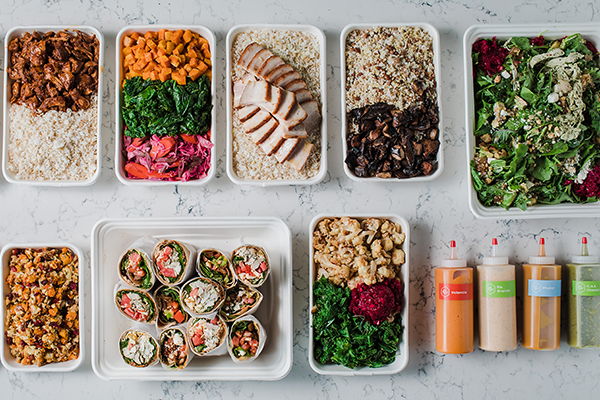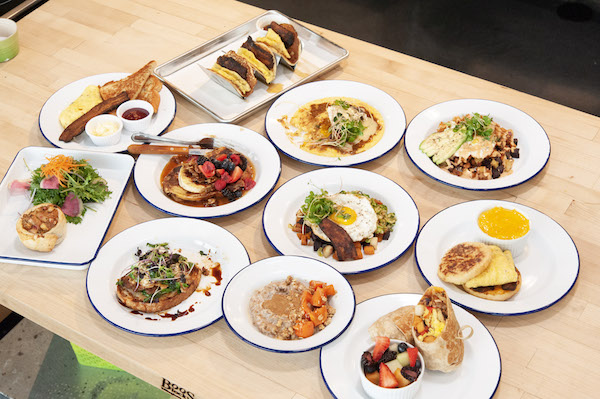 Welcome to Our Kitchen
We help people enjoy delicious food in a bunch of ways. Our hands-on classes teach cooks at every age how to make seasonal, flavorful meals at home. Our private events are designed for interaction and lots of foodie fun. Our corporate catering service moves lunchtime beyond the basics. Plus, we offer Saturday brunch, prepared meals for the family, and products that make healthy cooking a breeze. Your next great meal is waiting at Chef Alyssa's Kitchen.
Office Lunch Catering and Family Table dinner meals are open. Monthly chef specials featured on our Family Table Meal menu. Summer Culinary Camps now open!
Saturday Brunch is closed for the time-being, but there will be pre-scheduled 'pop-ups' held while on pause. 
Our kitchen or yours. Either way, you'll find fresh inspiration for the table.
Adult Cooking Classes
Our adult classes make cooking at home approachable and fun. We hold all of them in our custom-designed kitchen, which is equipped with everything you'll need to create a delicious meal. Our roster is always changing and is designed to accommodate cooks at every skill level.
Chef Alyssa's Table
For those days when there's no time to work (or play) in the kitchen, our catering service and cafe are here so that you can still enjoy a flavorful, satisfying meal. We can help in three ways:
Saturday brunch counter service: 9 am – 2 pm
Corporate lunch catering
Family Table Meals
Harvest Vegetarian and Vegan
Private Events
Your date, your time. Chef Alyssa's Kitchen is the perfect place to host your next work event, get-together, or special celebration.
Plan Your Event >
Classes for Kids and Teens
Our summer camps have been helping kids gain skills that they can enjoy for the rest of their lives. Now, we've expanded our programming for younger cooks to include special classes year-round, even some that can be taken together with a parent. 2021 brings our 7th year of camp with culinary camp sessions open online now! [updated 2/2/21]
See Full Schedule >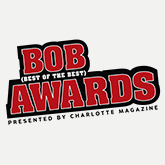 Charlotte Magazine
Best Cooking Class in Charlotte 2015 – 2018;
Best Cooking Camp in Charlotte 2017
Tripping.com's
Top 9 Best Cooking Classes in the US 2016
Entrepreneur Magazine
Top 360 Entrepreneurial Companies in the US 2017, 2018 and 2019