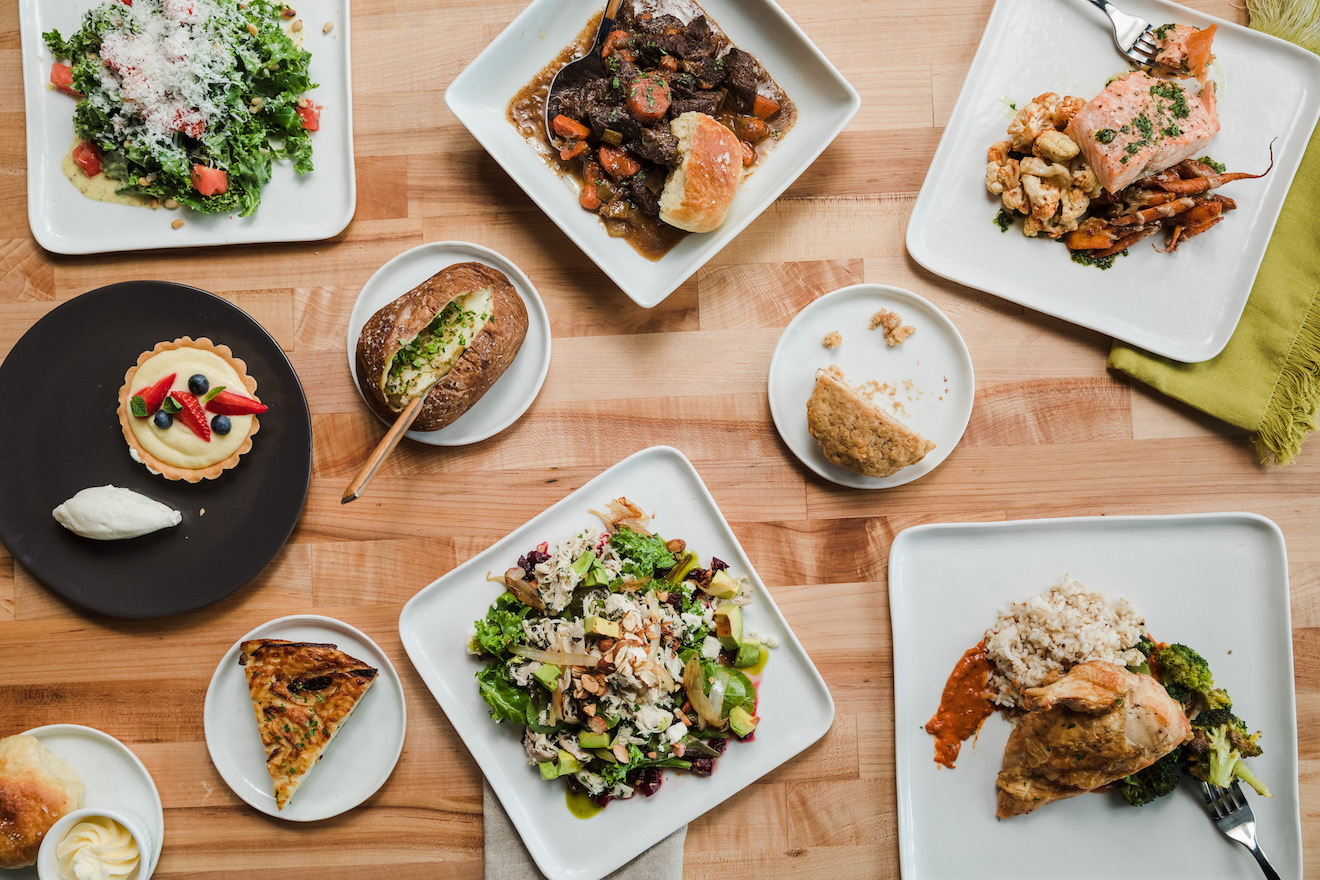 Family Table Meals
We've all been there…It's been a long week and the thought of making a fresh dinner seems daunting. Enter Chef Alyssa's Family Table Meals.
Whether you're looking to use our service as a meal plan, weekly family dinner, or you're just planning ahead on a busy week  – we are here!
With 12-hours notice and placing your order online, we'll do the rest; and prepare the kind of meal you'd want if only you had more time!
Orders are built to serve 2 or more, and perfect for families and groups.
How it Works
Why Chef Alyssa's FTM?
We expertly combine flavors & techniques from around the world with ingredients sourced right here in the Carolinas. Our relationships to local farms & producers extend throughout everything we do in our kitchen.
Our meals are meant to be packaged & transported home. There aren't dozens of small containers & a recipe to make. Everything is ready to enjoy!
Select from hot or cold options. Choose cold if you're saving for later in a week, & also great on a drive-able trip.
How to Order
All orders must be placed online through our website platform with 12 hours notice.
While we can't make substitutions to the items, we can remove any item from a dish you'd like for allergens or other reasons. Each item has a 'special request' box.
Select the date & pick-up time you'd like, and we'll have it ready!
How do I get to you and pick up my order?
Location: 4001 Yancey Rd in lower South End. Down the road from OMB & next Brewers at Yancey
Two easy ways to get to our front door:
1) Parking lot off Yancey Rd. Make your way to the back left corner of the parking lot. We are in the same building as IMS (just behind them).
2) Use the "Uber drop-off" semi circle located in front of Brewers at Yancey. Walk past the brewery & make a left at the end of the building to find us.