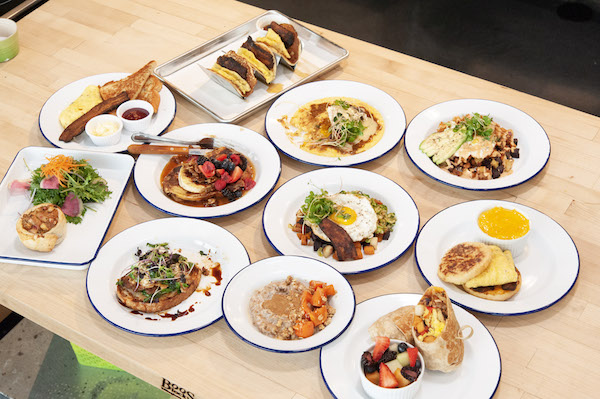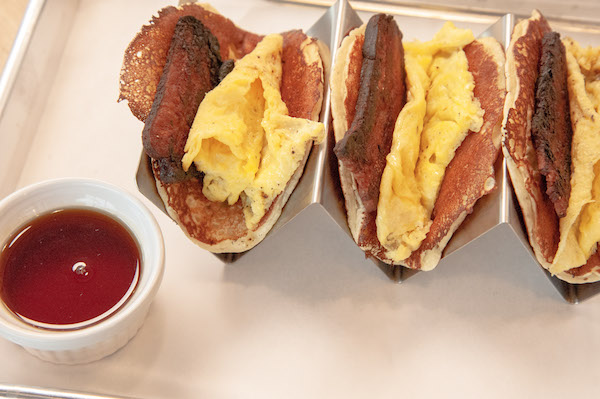 Saturday Morning Brunch
UPDATE [11/6/2020] Our Saturday brunch will remain closed for the time being. We will reopen Saturday brunch at the appropriate time. In Fall 2020 we hosted two pop-up events (pre-order, take out only) on August 22nd and November 7th. We hope to continue those until we are able to fully reopen again.
—-
It's not a class or in a box, it's a good ol' brunch service! Visit us between 9 am – 2 pm on Saturdays for the best breakfast in town. Just place your order at the counter and then pull up a chair at one of our family tables inside or on the patio. No reservations required, unless you would like to reserve our private room.
Our private room is available for rental and wonderful for bridal or baby shower celebrations.
Please note: busiest times in brunch are typically between 10:45 am and 12:45 pm. But not always. Unsure? Call ahead and ask! 704-817-7568
Additional note: We make our entire menu from scratch each week for brunch. While we are counter service, we are not a quick-service fast food style. Coffee, pastries and other bakery items are always available right away!
Saturday November 7th. Brunch Pop-Up Event. Pre-Order only; take out only. 9 am – 12 pm. Update 11:15 am. Brunch Orders are now closed. We are not able to accept any walk-in orders for the pop-up unfortunately.
Beginning Saturday December 8th, 2018. 
Named as of the Top 12 brunches in Charlotte in 2019 by Charlotte Agenda.
Named one of the Top 2 brunches in South End, and top 20 in Charlotte by Thrillist.