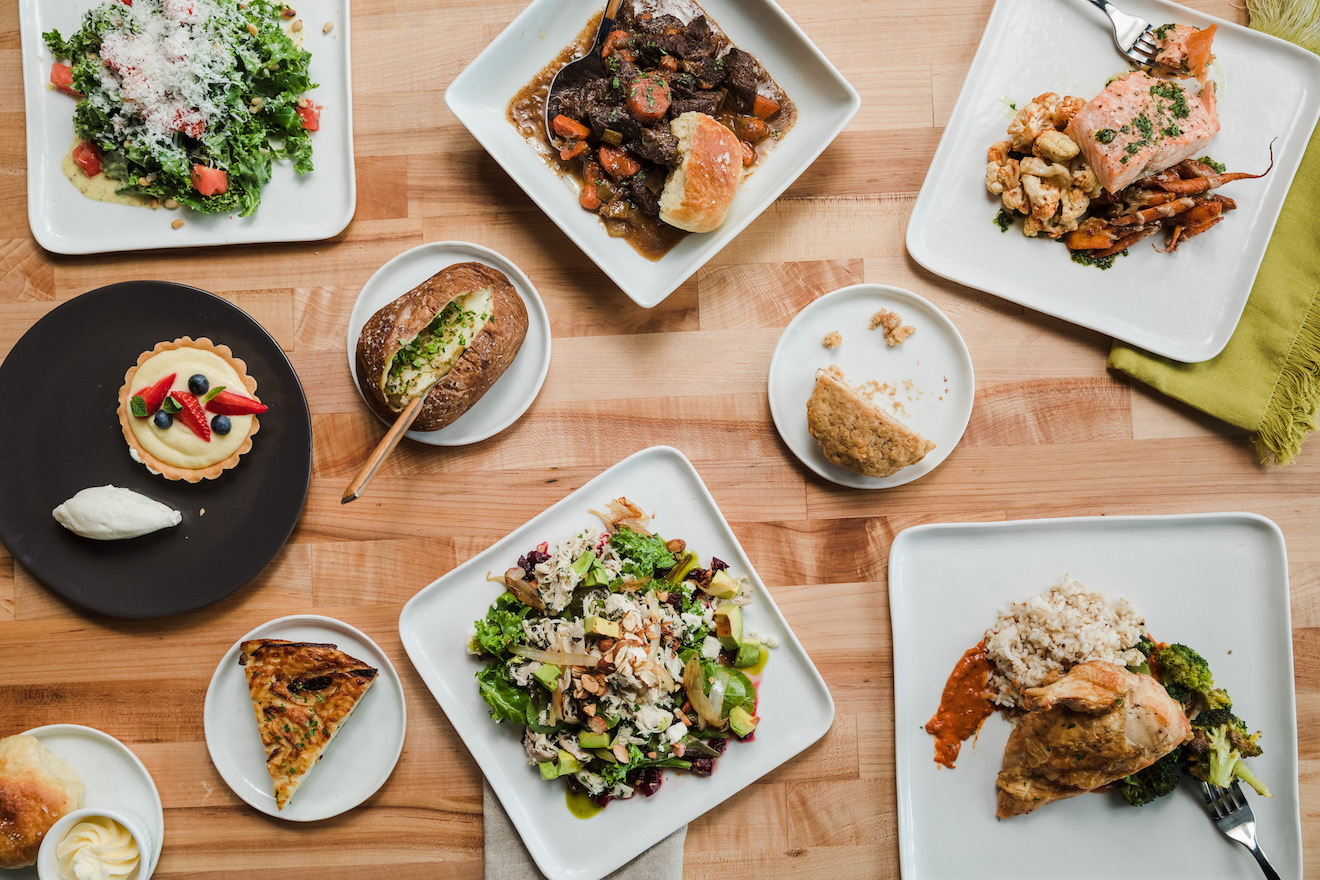 Chef Alyssa's Table
We love cooking with our guests, but we also love cooking for them as well. Chef Alyssa's Table is always full of fresh, seasonal choices to enjoy for workday lunches, family dinners, and Saturday brunch.
Lunchtime Catering
We offer a great assortment of boxed and bulk lunch options that go beyond the basic sandwich and chips combo with a drink. Orders must be placed at least 1 day in advance. You can swing by and pick up your order or have it delivered via DoorDash. Delivery addresses must be within 17 miles of our location on Yancey Road.
Family Table Meals
A quick heads-up is all we need to help you get fabulous, healthy meals on the table. All you have to do is place your order online in advance and then come pick it up on the way home. Same day ordering open until 11 am Monday – Friday.
Orders for 1 or more, but ideal for 2 or more and families of 4 and more. Click here for more information and to order.
But Wait, There's Brunch
It's not a class or in a box, it's a good ol' brunch service! Visit us between 9 am – 2 pm on Saturdays for the best breakfast in town. Just place your order at the counter and then pull up a chair at one of our family tables inside or on the patio.
Charlotte Agenda and Thrillist have named Chef Alyssa's Kitchen Saturday Brunch as one of the best in the city in 2019. Click here for more information and the menu.
Beginning Saturday December 8th, 2018.